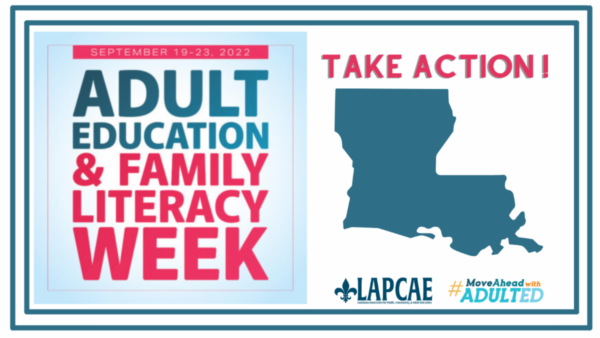 LAPCAE is excited to CELEBRATE
Adult Education and FamilyIgnite campaign Literacy Week this September!
Join us and help by spreading the word about the important work being done across Louisiana and the country by adult education programs.
We are proud of the impact adult education programs have not only on our students, but on their families and their communities.
Help us educate our local, state, and national elected officials of the importance of adult education and the work that is being done here in Louisiana to increase literacy rates of adults and children, improve our economy through upskilling adults, and reduce recidivism rates, along with so many more benefits.
Simply Use the Button below to access the Campaign! All you have to do in complete your personal information and CLICK – the system does the rest for you! AND the next time you go to the link your personal information will automatically populate for you – so literally 3 CLICKS!!!
This is SO VERY IMPORTANT for the FUTURE of ADULT EDUCATION in LOUISIANA

LAPCAE is proud to sponsor Louisiana's Student Spotlight.
This initiative is to increase awareness of adult education statewide and to emphasize the importance of adult education and its significant contribution towards building a work-ready Louisiana.
LAPCAE wants to recognize these adult learners for their achievements throughout their enrollment in an adult education program and thereafter through their enrollment in postsecondary or success in the workforce. Louisiana's Student Spotlight is a project that highlights adult learners who have attended an adult education program in the state, overcome personal barriers, and are now successful, productive citizens and family providers.
Success stories are being written every day in adult education programs across the state. Adult learners of all ages are overcoming barriers and various hardships to earn their high school equivalency and industry based credentials with the goal to improve their lives and the lives of their family and communities.
Please take this opportunity to nominate an outstanding student from your adult education program using the form below. LAPCAE is looking for students who have overcome difficult circumstances to pursue adult learning, who has supported other adult learners, and who has managed significant adult responsibilities such as those related to employment, family or community.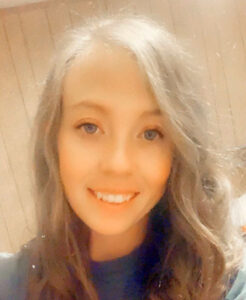 Ciara Becnel: Ciara, loving mom of two, had her first child at 16. She had to drop out of high school due to a lack of family support. After 10 years of dedicating herself solely to her children, Ciara returned to finish what she started. Ciara faced many challenges on the road to completing the HiSet and she overcame them all. She started school to rediscover who she is as a person and is still working to make her children proud.
Ciara is currently a freshman at RPCC working on her Associates of Business Administration degree.
Adult Education Program: RPCC Work Ready U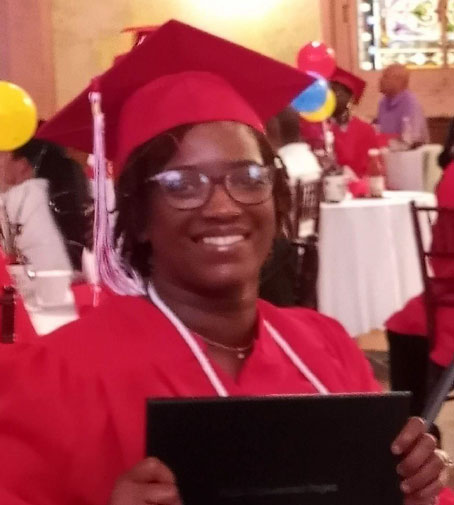 Angel Ganes:
Angel, 43, is no stranger to sacrifice. As a wife and mother of 4, she spent most of her life caring for others, including her ailing father when he was battling cancer. She selflessly put her own dreams on hold to care for those who needed her most. While she was working towards her HiSet and caring for her family, her father succumbed to cancer. She promised her father before he passed that she would finish school and she resumed her classes with a renewed ambition. After starting and pausing her academic journey several times since 2017, Angel earned her equivalency diploma in 2021 and is now studying phlebotomy at Delgado Community College. Angel is living proof that the race is not given to the swift nor the strong, but to the one who endures!
Adult Education Program: Youth Empowerment Project